Summer Sailing Programs + Camps
CYC has summer sailing programs and camps for ages 5 – 18. In addition to learning about the sport, sailors can expect to have fun in the water, play games on the shore, complete STEM/sailing experiments and make friends. 
CYC junior sailing program and summer camps are designed to promote:
Lifelong love for sailing and having fun on the water

All types of sailing, racing and non-racing

Water safety and basic respect for CYC's environment

A skill development path for every participant

Experiences that build confidence and friendships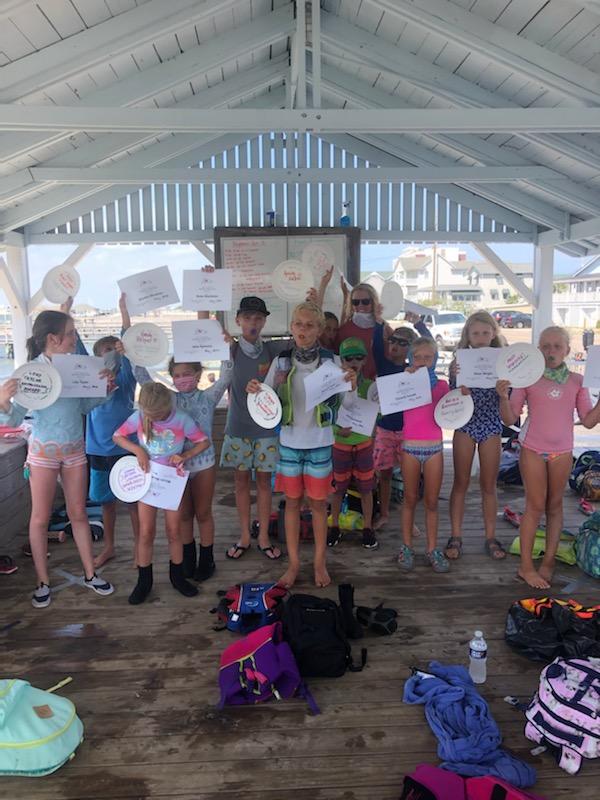 Junior Associate Sailing Membership
All junior sailors age 7 – 18 who are not children of current members must be Junior Associate Sailing Members. This $50 membership allows sailors to participate in all sailing events at CYC from the start of their membership through the end of the calendar year. This membership is required to attend any CYC sailing sessions.
Register for summer sailing programs + camps.
Sailing Camp + Race Team Checklist
Bring the following to camp and practice every day:
Life jacket
Refillable water bottle
Close toed shoes
Breathable, sun protective clothing that can get wet
Hat and Sunglasses
Sunscreen (Please apply before arrival. We will re-apply throughout the day.)
Dry Towel
Dry change of clothes
Healthy Snack
Lunch (for all day classes)
The following are not permitted:
Sandals and flip flops
Ill fitting swimwear (Shorts are recommended over bikini bottoms.)
Muscle shirts
Families need to complete our codes of conduct and health waivers to participate in junior sailing programs.
Cancellation/Refund Policy
A full refund will be given to any sailor canceling a program when there is a sailor that takes their place from a waiting list.
A partial refund (50%) of program price will be refunded if the sailor cancels within 30-14 days prior to the program start date.
A partial refund of 25% of program price will be refunded if the sailor cancels 14-7 days prior to the program start date.
No refund will be given if a sailor cancels 7 days or less from the start date of program price.
No refund will be given if a sailor is a no show for a program.
No refunds will be given due to inclement weather.
Full credit will be provided for future use of a program if your sailor is sick on the start date of your registered program. Staff will work with you to fit into a different session or another program.
Please contact our Waterfront Director if you have a special circumstance that will not allow your sailor to attend camp.