Health + Safety
During the COVID-19 pandemic, CYC was able to successfully usher 300 young sailors through our 2020 summer sailing camps. The health and safety of our students and staff was – and will remain – our top priority. 
While many people are getting vaccinated – including our coaches and instructors, we will continue to follow all health and safety standards set by the CDC, the NC Department of Health and state and local authorities.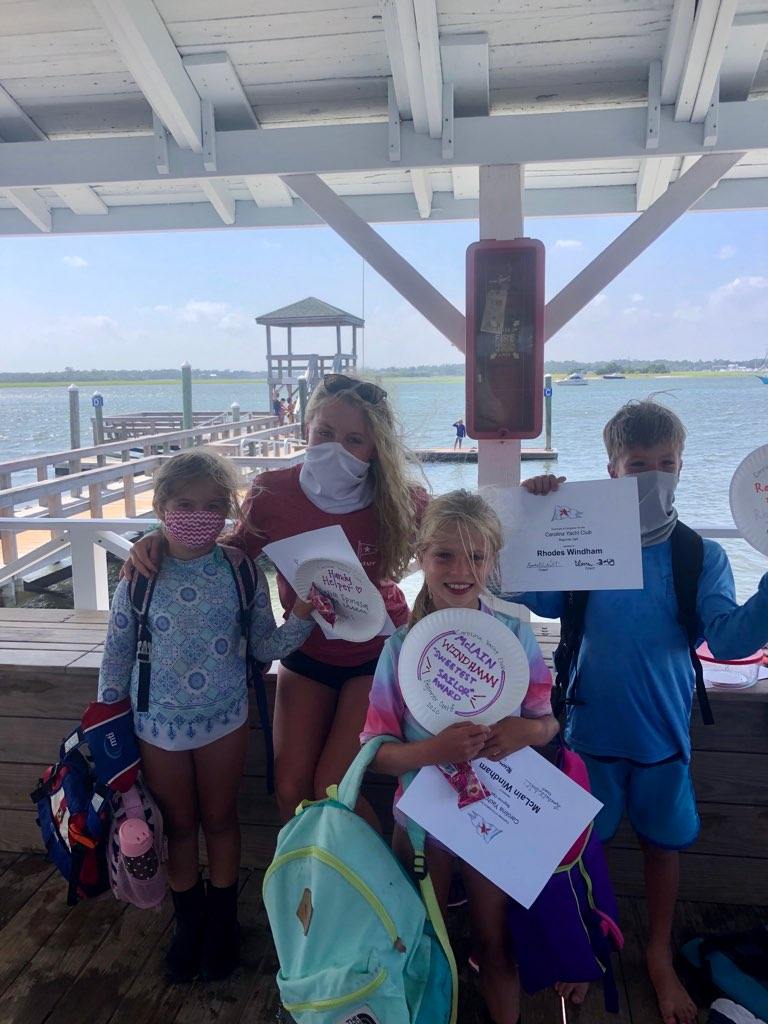 We've implemented several changes that have improved our programs and we plan to continue those.
Class sizes will remain small.

Sailing is inherently a sport that makes it easy to social distance. We will continue to implement recommended guidelines onshore and during classes. 

Sailors bring their own refillable water bottles and life jacket. We ask that sailors do not share these items or sunscreen, food or other personal items.

Sailors, staff and coaches will wear face coverings.

Hand washing stations, hand sanitizer and sanitizing wipes are available throughout the club's campus. 

Sailing equipment, bathrooms and locker rooms will be cleaned and sanitized daily. 

Sailors and staff will use caution, be courteous and practice safe social distancing when passing others on docks, ramps, slips, bridges and other tight locations.

Drop-off and pick-up procedures will limit non-sailor interactions and speed traffic flow.

Sailors are asked not to attend camp or practice if they have a fever, are feeling sick, have been in contact with someone who may have COVID-19, or have displayed any illness symptoms within the last 14 days.
All campers and sailors must several health and safety forms before they can attend their sailing session or practice.